An enterprise with teams at various locations worldwide, a number of them working locally with Atlassian products such as Jira. If that sounds familiar, you should definitely read this case. How Brainsquare merged Atlassian licenses and installations, cutting costs and at the same time providing more value through centralized support and management.
A global enterprise, using Atlassian locally
Imagine a global enterprise – about 40,000 employees and 10 billion euro revenue – with autonomous business units and teams active in many countries and markets.
Over time, a number of these teams converged on the superior tools of Atlassian, such as Jira, Confluence, or Bitbucket. Whenever they did, they bought individual licenses depending on their local numbers of users.
Eventually, this resulted in a suboptimal situation where the enterprise was not able to profit from volume licenses and a more centralized support, expertise, and 24/7 management. This is where Brainsquare was called in.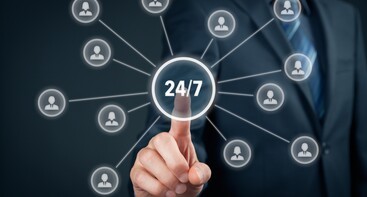 Atlassian as a global solution
For larger volumes, Atlassian licenses decrease in cost per user. However, with multiple groups of our global customer working with their own licenses and installations, they were not able to take the full number of people using Atlassian into account to profit from volume licensing.
Additionally, Atlassian licenses work with user tiers. If a business unit potentially has 500 users, they buy the next user tier that is big enough to support those 500 seats. This often leads to buying seats that will remain empty. With several business units buying their own user tier license, the unused seats kept adding up.
At our customer's, there was one site with 1,200 users that bought a Jira license for a 2,000 user tier, leaving 800 seats empty. And a second site with 600 users also bought the same 2,000 user tier. So together, these two sites were paying for 2,200 user seats that would not be used.
Brainsquare merges and optimizes
As an Atlassian Gold Solution Partner and longstanding expert, Brainsquare was called in to do a cost efficiency exercise. We studied what it would take to bundle both licenses, taking into account that that would also involve merging the two Jira installations.
When it was clear that a license and installation merger was feasible and would cut costs, Brainsquare also planned and led the whole technical trajectory of merging Jira for the two sites.
At the start, both sites had their own particular Jira configuration and were running on a separate infrastructure. Brainsquare was able to align the two configurations with almost no user impact. Next, we also led the full data migration to a single infrastructure, also taking care of the communication and user support.
Today, the two sites work on a fully merged Jira installation. Next to the cost optimization, this also allows for another important optimization.
Brainsquare supports and manages
If several Atlassian instances are configured and installed by different teams in a company, they will also be supported and managed locally. This may result in differences of quality and coverage, but it will also be suboptimal in terms of costs and human resources.
Next to the financial study and the technical merger, Brainsquare also took it upon themselves to offer and organize the Jira support and management.
Today, people at both original sites can call on a shared support team that is provided by Brainsquare.
Since that first exercise, a number of other instances of Atlassian software were merged into this solution, as a way to further optimize resources and quality. The whole Atlassian installation is now managed 24/7 by an expert team of Brainsquare, ensuring optimal uptime, fast and reliable support and best use of Atlassian licenses.