Our customer – a world-leading industrial conglomerate – decided to move all business processes onto one SAP platform. Brainsquare has been a key enabler by providing and maintaining over 2,000 integration interfaces.
The challenge: integrating a decentralized group
Our customer is a world-leading manufacturer of industrial tools, developing industrial equipment such as assembly lines or power tools with a superior efficiency.
Today the company has about 40,000 employees and is active with customer centers and production sites all over the world. Many of these started as independent companies and were acquired over the years.
To keep the advantages of being decentralized but at the same time maximize the efficiency as an international company, our customer decided to gradually implement one unified SAP system.
This was a huge project, because all the worldwide sites had grown their own ERP systems, often with widely differing characteristics. Because of this complexity, the changeover was planned to be gradual, region by region.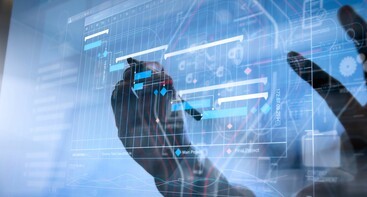 Organizing the change in well-managed waves
For each region in turn, there was careful planning and design, and a handover period during which traffic to the old ERPs was temporarily blocked and stored in a queue, the new system was tested and taken into production, and the backlog for the old ERP systems was fed into the new SAP system.
Even before this huge project started, 10 years ago, Brainsquare was already involved as a key IT partner. We were integrating the various internal and external systems and implementing business integration processes such as e-invoicing or internal e-ordering. When these included various differing ERP systems, we also provided the necessary interfaces and data translation.
So when the new SAP system was planned, we had an intimate knowledge of all the interfaces that had to be redirected, and the new ones that had to be implemented.
However, compared to the work we had done before, there was an added critical element: all interfaces had to be ready and working at the moment of the move to the new SAP. There was no margin for delay or error.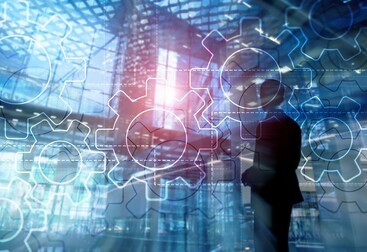 How does it work?
Imagine, for example, an external customer who orders a tool in a web shop. Brainsquare translates the order into an EDI message that is then translated to be fed into the company's SAP system. Next, the order will be compared to existing stocks. If a match is found, an internal order will be sent to the distribution center where the tool is stored. Also here, Brainsquare will link the SAP with the order input of the particular distribution center, taking care that all data are properly translated. Next steps may involve messaging to the customer and updating the central SAP, all requiring carefully coordinated integration.
There was a complication to this complexity though.
As more and more of the old ERPs were converted, the new SAP template was sometimes customized to accommodate for the peculiarities of legacy ERPs. As an example, depending on the customer center, the new SAP can output various formats of invoices. But as Brainsquare has to translate all these to one underlying e-invoicing format, we have to provide as many translation interfaces as there are formats.
A challenge, but one that was right up our alley!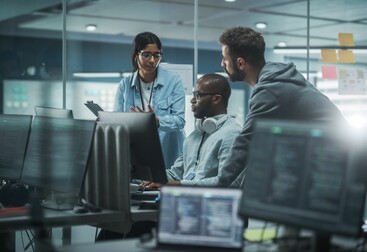 An intricate network of carefully managed interfaces
All in all, and over the years, Brainsquare has built over 2,000 interfaces between the customer's systems. Interfaces that we are maintaining and monitoring 24/7, with a sizable team of experts that implement, support and monitor systems around the clock.
Our experts, therefore, have gained a lot of knowledge and expertise about our customer's business processes. For nearly each change, we have to adapt some of the integrating links between systems accordingly. Seeing to it that none of the processes and systems of our customer get blocked or hampered by faulty conversions or missing data.
This can only be done successfully in a long-lasting partnership. Brainsquare's ambition is to build such partnerships based on mutual trust, key to providing our customers with secure and stable digital environments.