Brainsquare was called in for a consultancy job by this company in 2014. But we pretty soon became a trusted co-sourcing partner for application integration. And close to a decade later, we still are. At first mainly delivering support, our people now also co-develop valuable integration solutions.
Called in to assist a small integration team
Our customer is a Belgian-based producer of glass active in over 30 countries, part of a multinational with over 50,000 employees and 100+ production sites. The story of how we started to partner with them is a pretty typical one.
They had a small 2-person enterprise integration team that was managing all integration interfaces, mainly through IBM Integration Broker. The team had already hooked up all internal systems such as their ERP and HR systems to exchange data. And they had connections with an external EDI supplier through which they exchanged data with both their customers and suppliers.
But the team was small and one of the experts was planning to leave. So Brainsquare brought in two additional specialists. The plan was that we would assume all support while the customer's team kept developing the new integrations.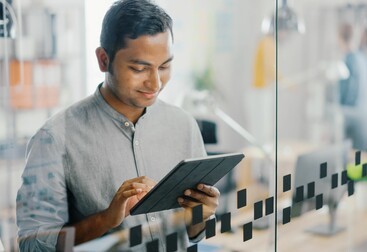 Adding the Brainsquare touch: co-thinking led to co-sourcing
Called in to do consultancy, we pretty soon became a co-sourcing partner.
One of the people we assigned to the project was a veteran of other complex integration projects. So Brainsquare could immediately start to think along with the customer.
As a result, we brought in e.g. collaboration tools such as Atlassian Jira and Confluence. These immediately boosted the integration support and implementation. And although Brainsquare's team members were working a continent away, they soon formed one integrated team with our customer's specialists.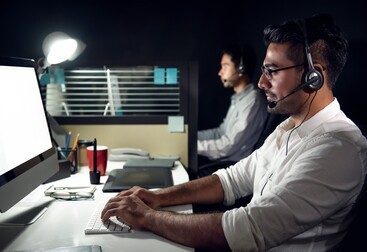 Co-sourcing led to a long-term partnership
In the beginning we mainly provided support for the many integration interfaces. But gradually, we also assumed responsibility for part of the development. Today, two of our people are part of the company's enterprise integration team with one of them doing support and the other mainly development. Each week, they switch roles.
What's been important over the years and what kept the ball rolling, is that Brainsquare has become a factor of stability and continuity for our customer's enterprise integration efforts. While we did have some switches of people in the team over the years, we go a long way to make sure that the quality of service we deliver is maintained without a glitch. We assume the responsibility for a stable, high quality service.