How we partner with you
Collaboration runs through our veins. This is how ours might look like:
Step 1: Studying your needs

Our services are tailor-made, fitting the needs of your business. So naturally, we start by taking a look at your needs and current situation and figuring out where we can add value.

Step 2: Thinking together

We want to meet your expectations, of course. But we'd be even happier if we can exceed them. With solutions you maybe hadn't thought of. Or by uncovering and solving potential blind spots.

Step 3: Building together

Once we've agreed on the best-fit solutions, we'll implement iteratively. Continuously checking in with you and adjusting.

Step 4: Sticking together

We're in for the long run, building a meaningful and valuable partnership with your organization. Of course, we are just one call away when you need help.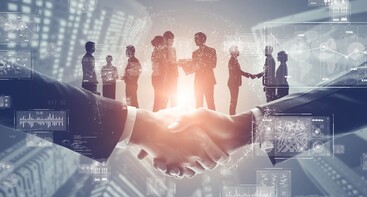 Our Atlassian services
We can help you with, amongst others…
Atlassian Custom Automation & Integration

Custom scripting

Automation

Integration with external tools

Atlassian Tool Migration

Merge tools

Migrate on-premises to cloud

Migrate on-premises to on-premises

Migrate cloud to cloud

Atlassian License Management

License renewals

License purchasing

License upgrades or downgrades

Discounts and promotions

Atlassian Tools Upgrade Support

Frequent upgrade service

Ad-hoc upgrades
Frequently encountered challenges
Challenges you might face and how we can help
Our work
Curious? Here is some of what we accomplished